Small Business Ideas You Can Try Out.
Are you looking for some ways to earn extra income from home? If yes, then these Small Business Ideas might interest you. They don't require big startup investments or lots of time. Instead. No matter where you live, you should be able to try out at least 1 of them today. Here are some business ideas to try out.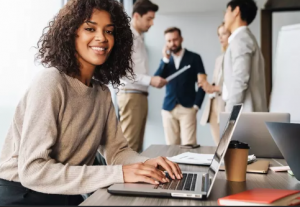 Food Catering Business.
You can start this small business by offering catering services for weddings and other special events. You will have to contact local businesses and ask if they want their events catered. Some may prefer having the food served in the venue while others may want it delivered later. The good thing about the latter option is that you only need an oven and plates.
Salon.
If you enjoy styling hair, why not turn your hobby into a small side hustle? Start up a boutique salon with your friends and charge clients for haircuts, blowouts, facials, manis/pedis, etc. Or run a spa in your house where you can give massages, waxes, manicures, pedicures, and more.
Event/ Wedding Planning.
Become an event planner. There's always a demand for wedding planners. Every year new brides-to-be are getting married which means there's always work available for a wedding planning specialist. This is a fun job for someone who enjoys meeting different types of couples and loves being around engaged folks!
Freelance Writing .
Another way to make money fast without any investment is to freelance as a writer. There are many websites that connect clients with freelancers. To get started, create a profile, upload samples of your work, set your rate and accept projects. It's as simple as that.
Virtual Assistant .
This has become our favourite because it requires no inventory or stock. In addition, there isn't that much competition since everyone needs help, so your prices can always be low. All you need is an internet connection, Skype and Microsoft Office installed on your computer Word, Excel.
Cooking Classes.
Are you a good cook? Do you love teaching people how to prepare mouthwatering meals? As an online cooking instructor, you can teach people how to cook easy, delicious dishes from anywhere in the world. Whether you're talented in baking or know how to craft perfect fish fillets, you can become a cooking teacher.
In conclusion, we hope these small business ideas prove useful in helping you earn extra cash.